2017.06.16
In Kanazawa, there is a complex called Seibu Park (石川西部公園). You can reach this place by taking a shuttle bus from the West Exit of Kanazawa Station which cost only 400 yen (200 yen for children). In this area of this complex, there are at least two major stadiums.



The first one is Ishikawa Athletics Stadium (石川県西部緑地公園陸上競技場). Inside this stadium there is a football pitch surrounded by athletic track.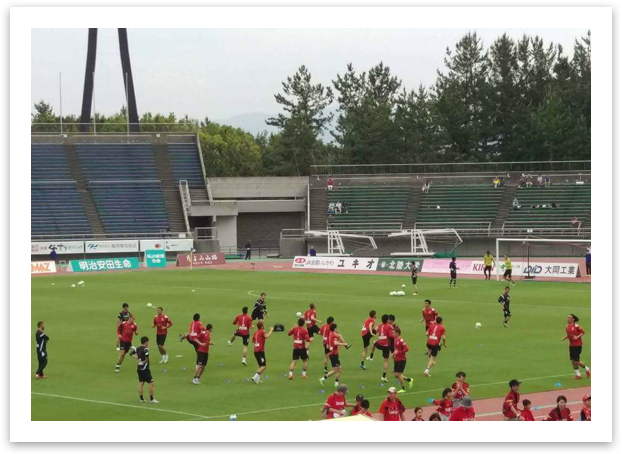 Despite its name, this stadium is mainly known as the home ground of Zweigen Kanazawa, a Japanese football club based in Kanazawa who currently competes in J. League Division 2. Everytime a Zweigen plays a game at their home, you can find many people wearing red jerseys (the color of Zweigen's uniform) taking the shuttle bus to go to the stadium and watch the game. At the game day, you can also buy various Zweigen merchendises near the stadium. This stadium has a capacity of 20,000 people.



You can check Kanazawa Zweigen Football Club's game schedule at http://www.zweigen-kanazawa.jp/htm/game.html

The second stadium is Baseball Field of Ishikawa Prefecture (石川県立野球場). This one is, of course, a baseball stadium.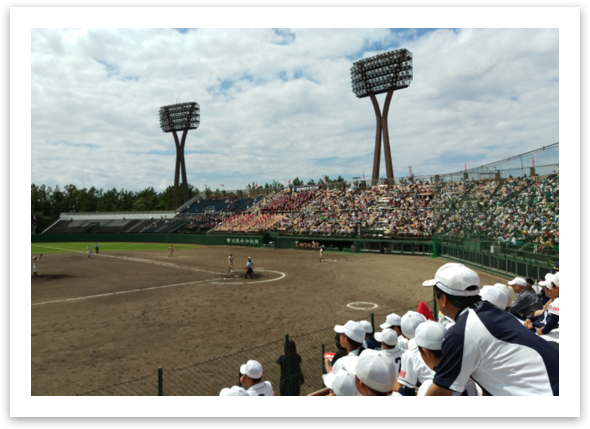 Some days ago a High school baseball tournament was held at this stadium. It was a qualifying tournament to decide which school will represent Kanazawa to the following Prefectural tournament. The one who wins the Prefectural Tournament will go through to National Tournament held at Koushien Stadium in Kobe. If you are a fan of Japanese baseball or at least have read some baseball manga ("Dorabase" and "One Outs" are my favorites) you should know that playing a tournament in Koushien is the dream of all baseball fan and players in Japan.

So, if you're a fan of sport and have a chance to visit Kanazawa for quite some time, try to visit these stadiums. Of course you should first check if there's any game scheduled on the day you want to visit them.