Kanazawa Fisherman's Wharf Night Exploration tour
Reach KANAZAWA presents: An amazing Fisherman's Wharf / Fish Market Tour at the Kanazawa Port!

The Fisherman's Wharf in Kanazawa is where all the seafood caught in the waters of Ishikawa prefecture start their journey to the bellies of seafood lovers all around Japan.

As soon as the catch of the day is unloaded, a hectic and exciting auction begins. Before you can say "fish", the seafood has found a new owner.
In this tour, you'll experience the blazing heat of the auction and the bone freezing cold (-35°C!!!) of an enormous freezer, watch how the fishermen unload the haul of the day, and learn why Kanazawa's seafood is ranked among the best and freshest in Japan from a local expert.
Once you've worked up an appetite, finish off the tour with a scrumptious dinner featuring the freshest fish you will ever eat!
Don't miss out on this once-in-a-lifetime experience!

金沢港夕セリ探検ツアー

「夕方にあるセリ?」
「近江町市場とは何が違うんだろう?」

金沢に住んでいる人でもよく知らない"金沢港の夕セリ"に外国人の皆さんを案内します.

金沢港には石川県内で採れた魚が直接運ばれ,セリにかけられます.
観光客のみなさんの多くが訪れる近江町市場の魚も,実はここ金沢港で競り落とされたものです.
実際に行われている活気あふれるセリや秘密の冷凍庫を見て,最後にはとれたての魚を味わう.
そんな夜の魚市場ツアーに参加してみませんか?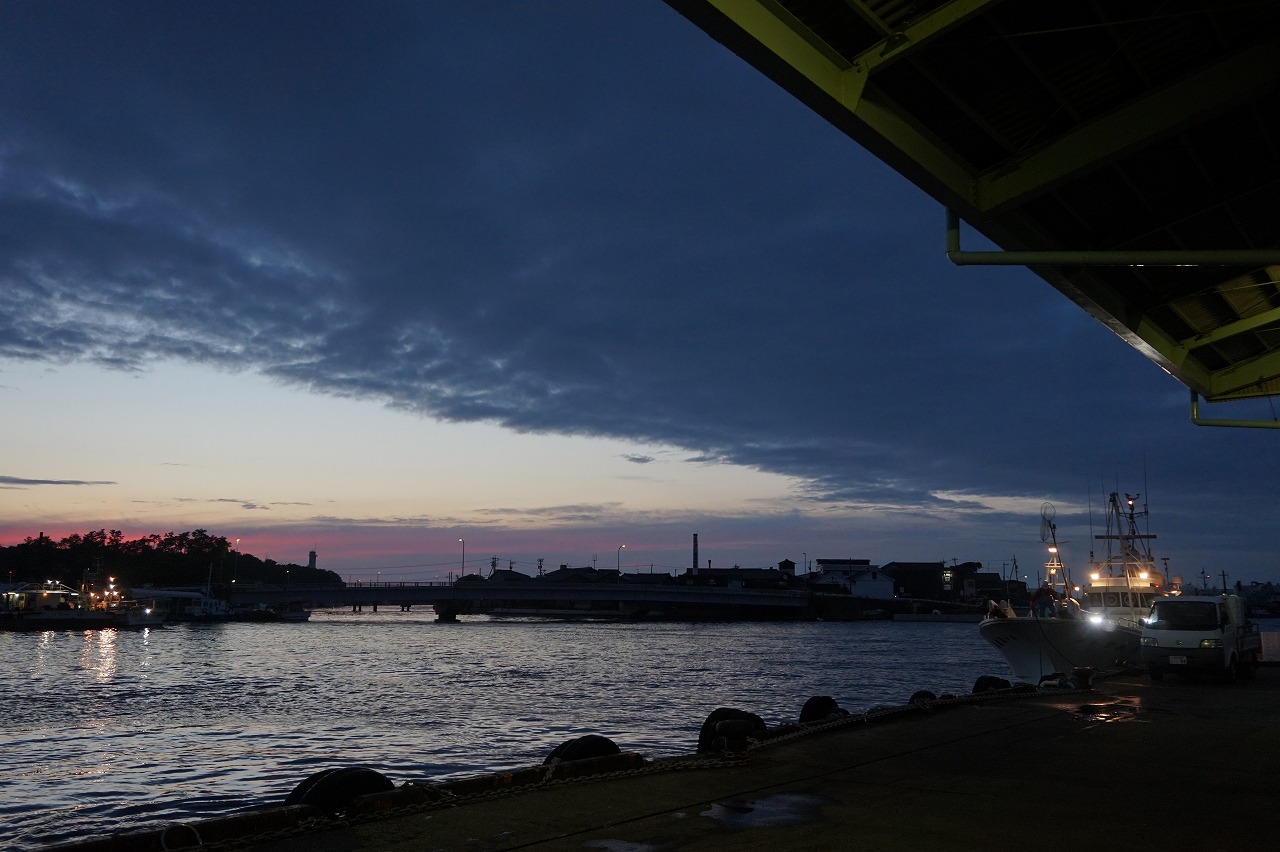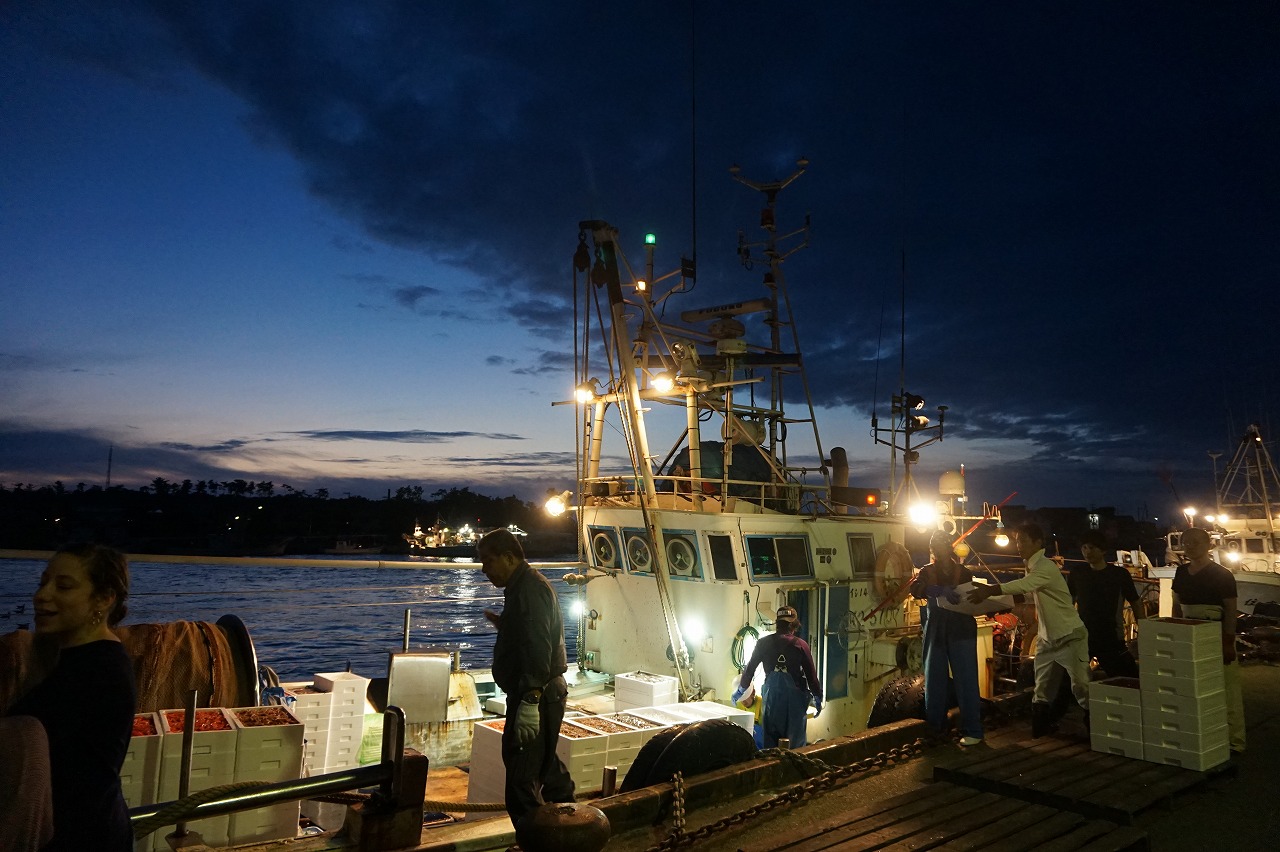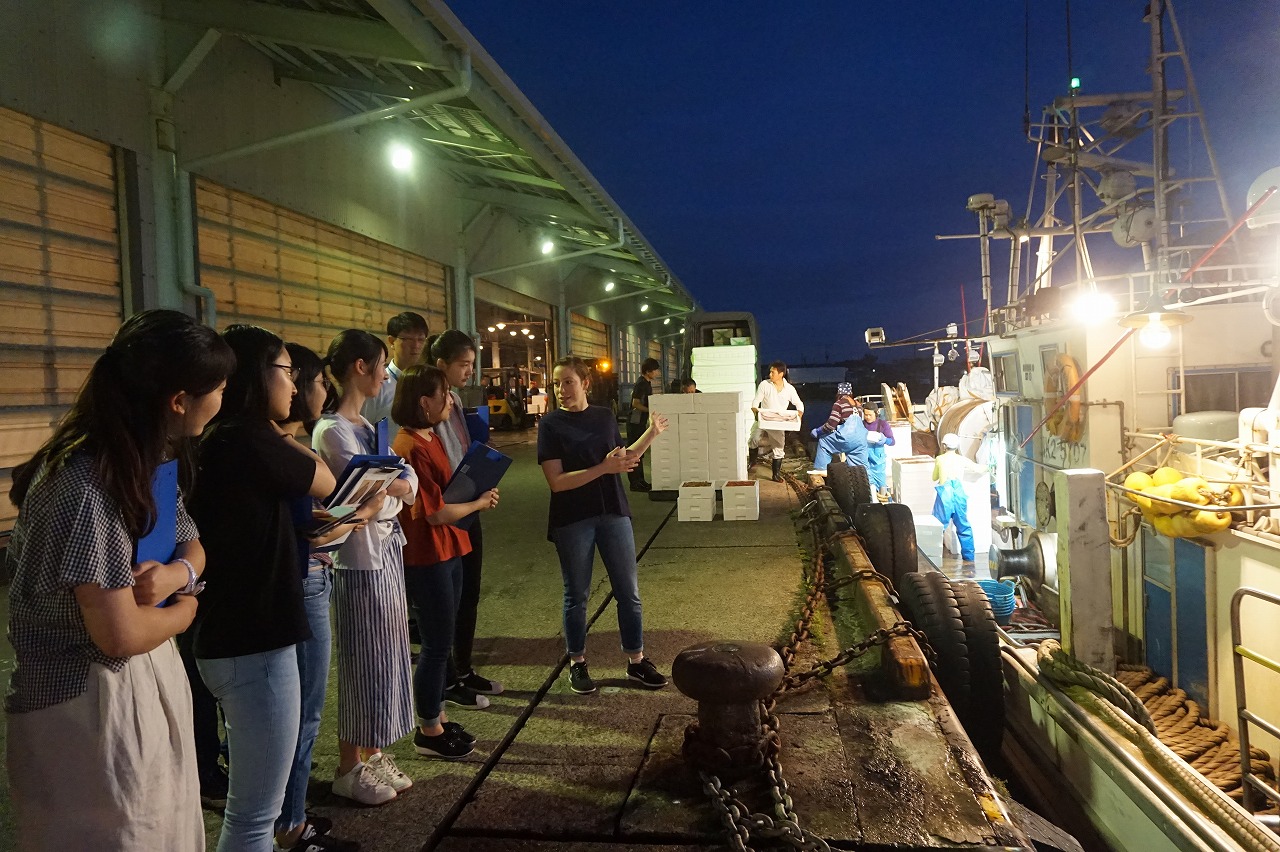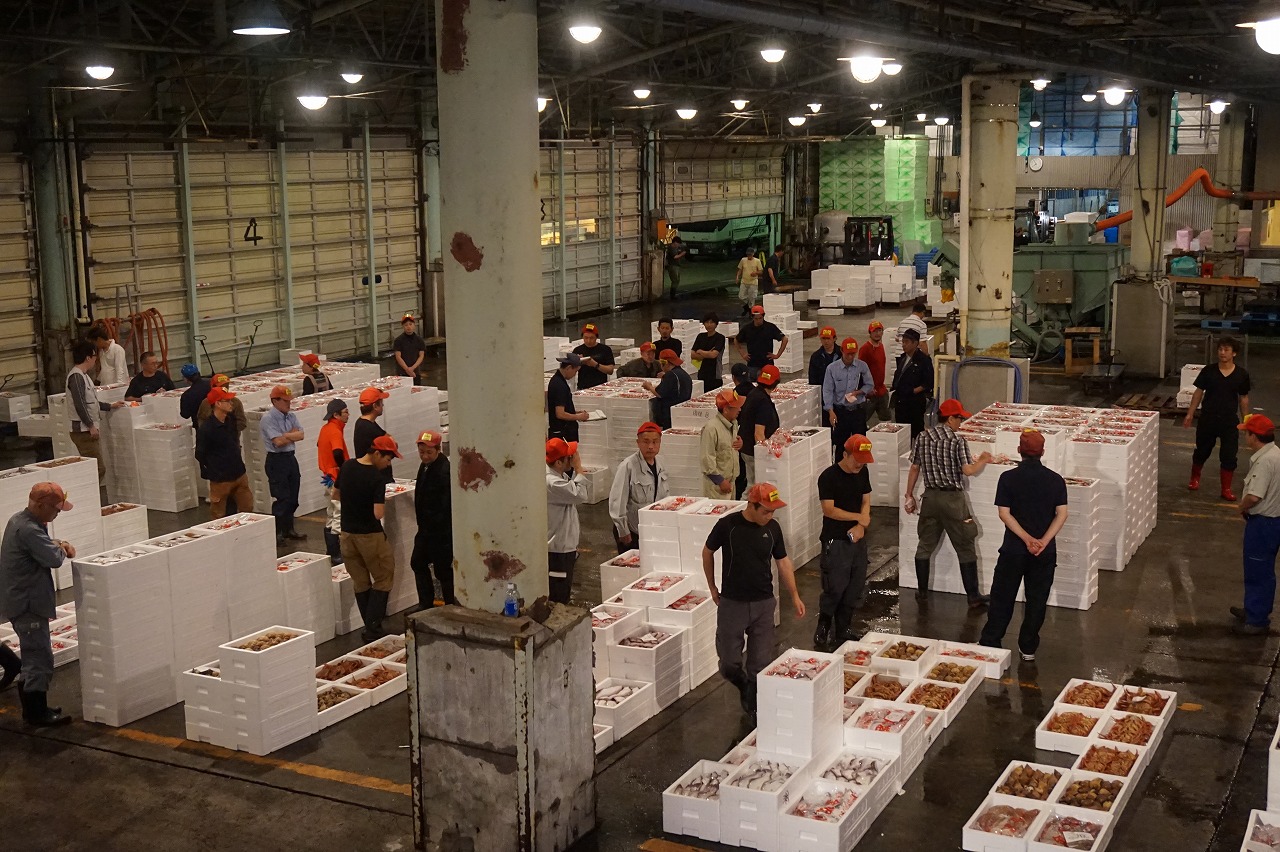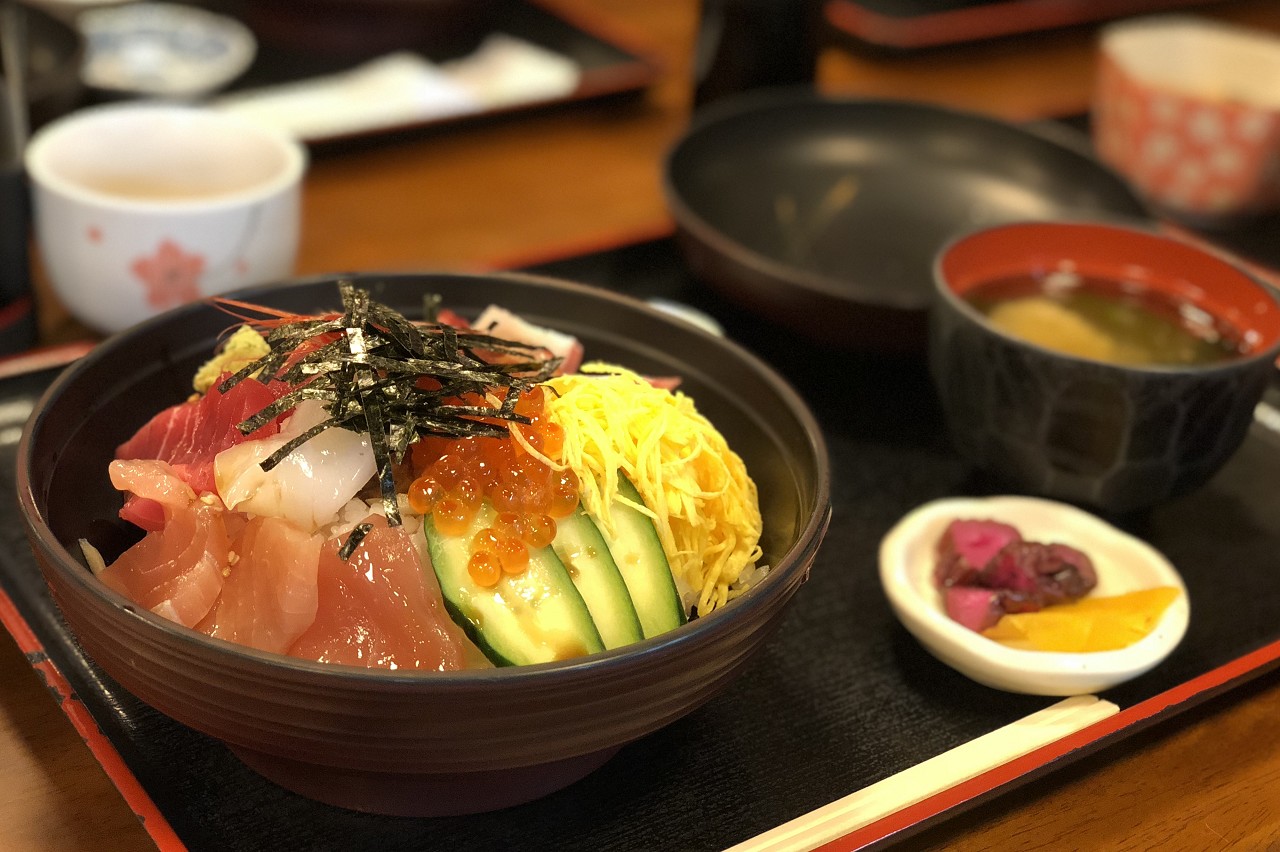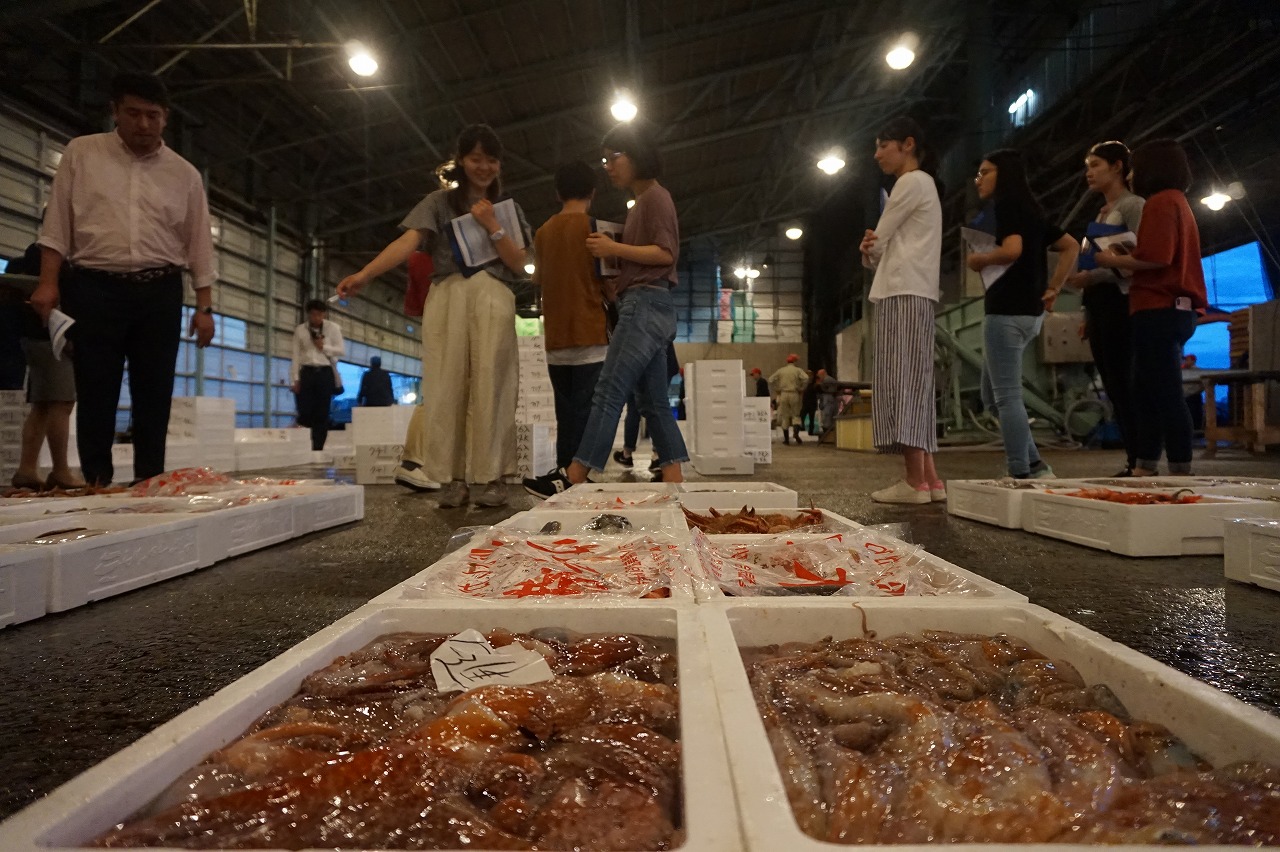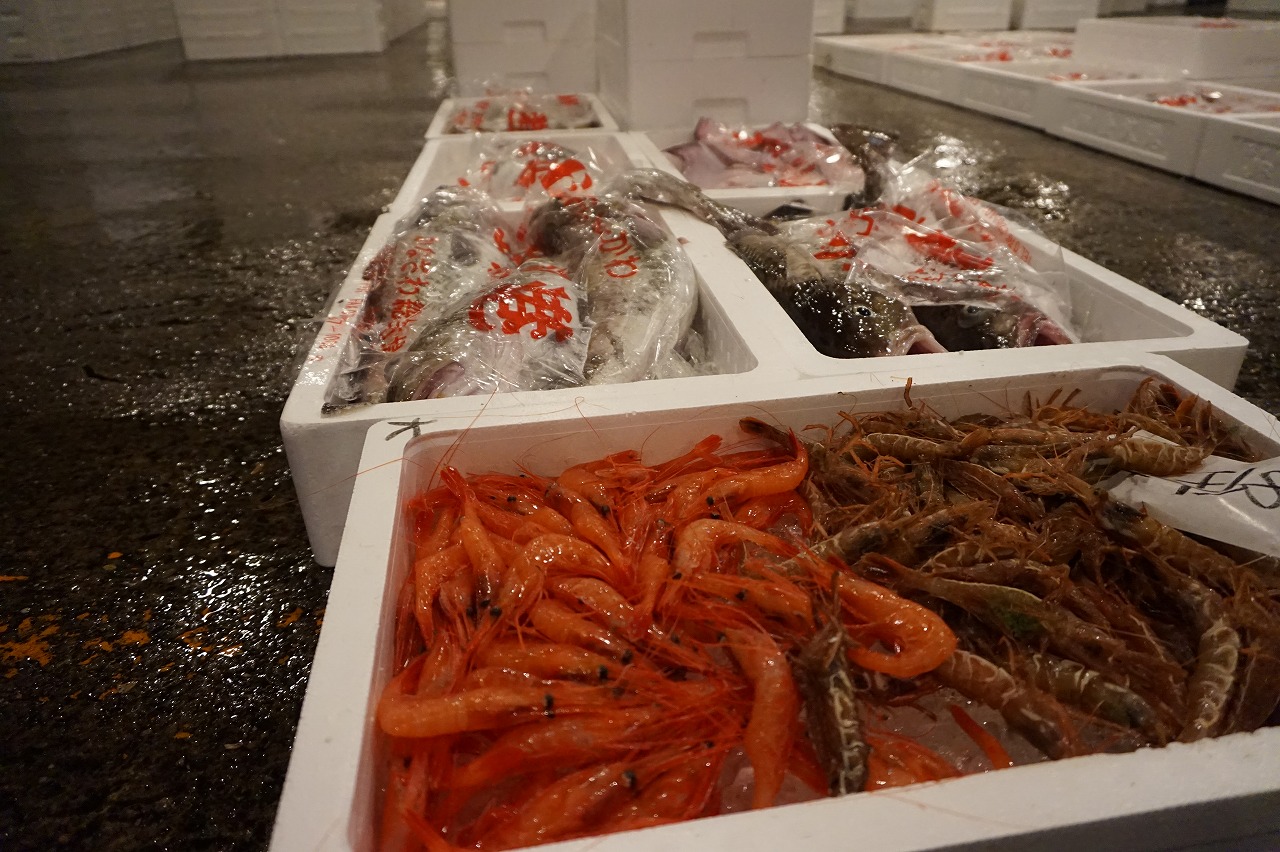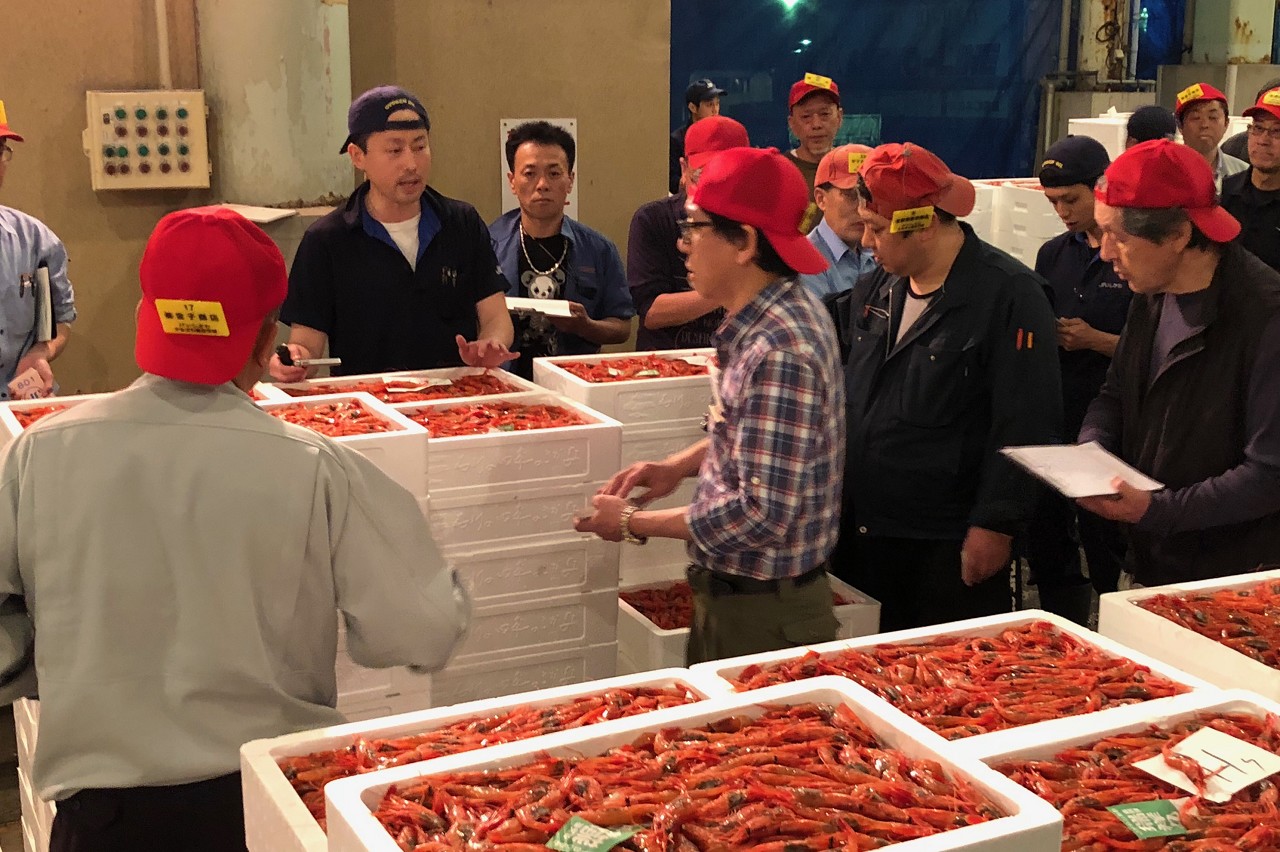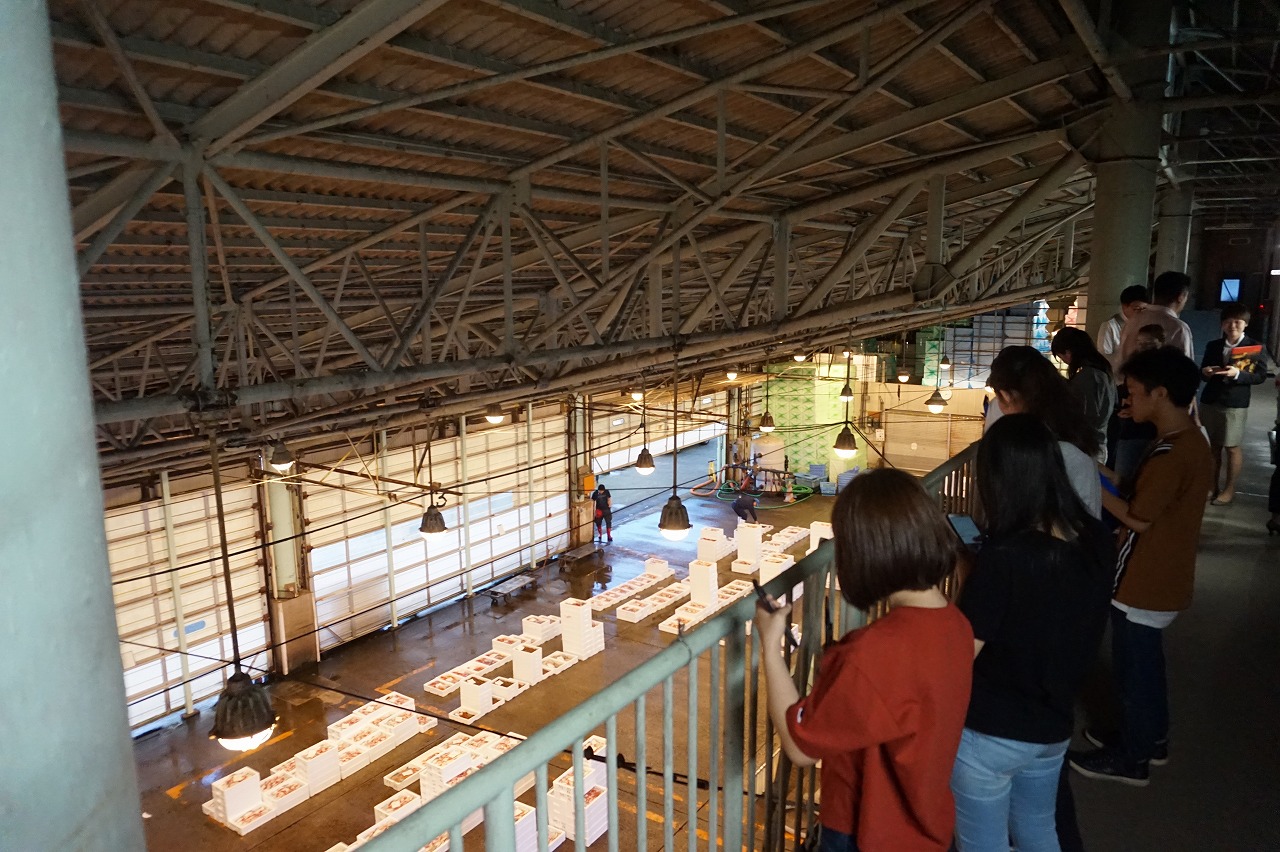 TOUR INFORMATION
17:15 Kanazawa Station East gate

Kanazawa Port

Dinner at a restaurant in fisherman's wharf

Kanazawa station
1. Introduction at Kanazawa port
2. Entering the seacret freezer(-35℃)
3. Unloading of today's haul
4. Auction
5. Scavenger Hunt
6. Dinner

PRICE

9000 Yen/2 or more person


*Solo customer is also welcomed. However, the price is 11000 yen per.

START

17:30 at Kanazawa station, East entrance, in front of the taxi stand

DURATION

3 hours (Approx.)

GROUP SIZE

1 to 10

INCLUSIONS

English guide, Dinner, All entrance fee

EXCLUSIONS

transportation fees (Taxi approx. 3000JPY)

NOTE

Please participate with casual clothes which you would not mind getting dirty.

CANCELLATION

There will be a fee, if you cancel on the day.