The Izakaya Night Tour ~Dive into Japanese night life and learn about the ancient art of sake brewing~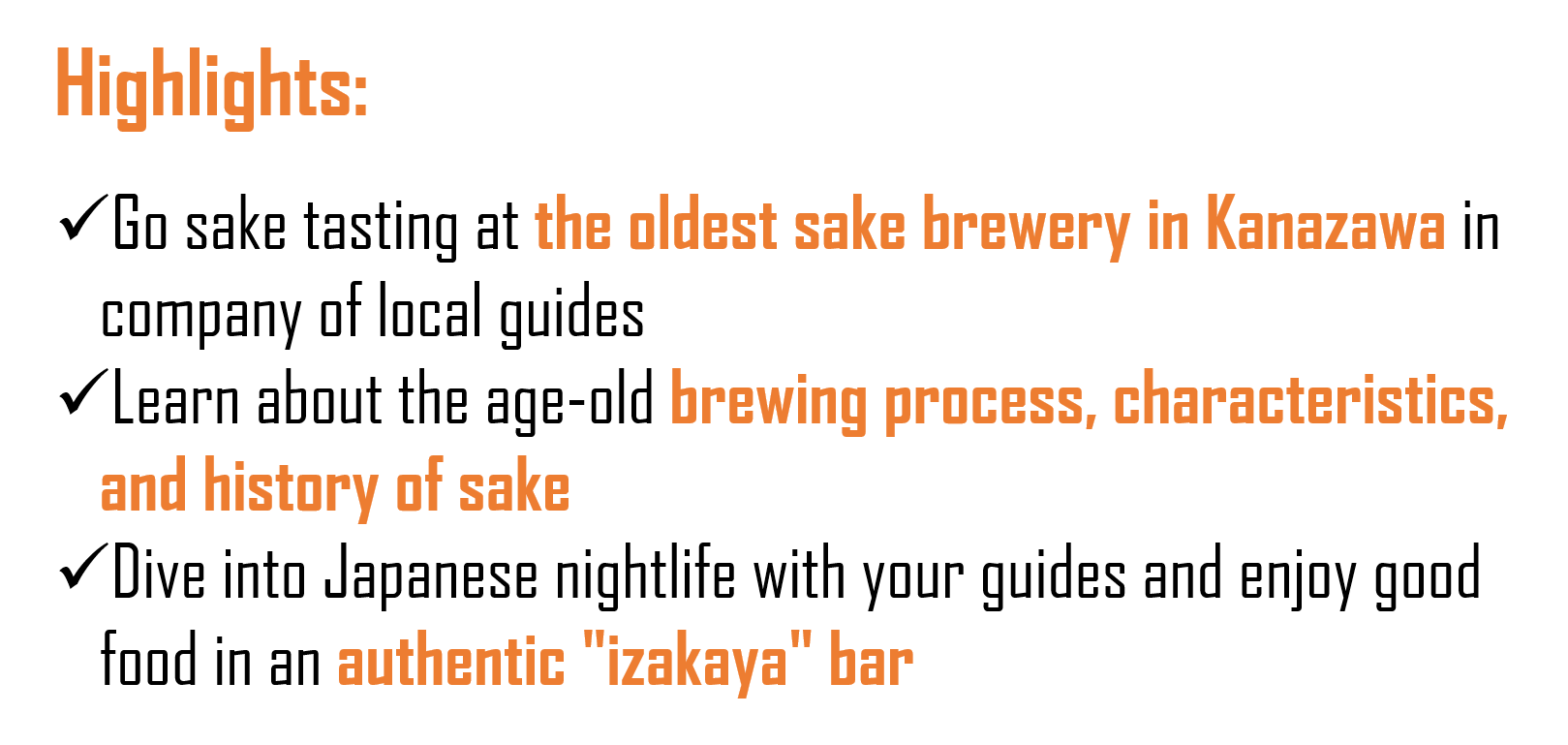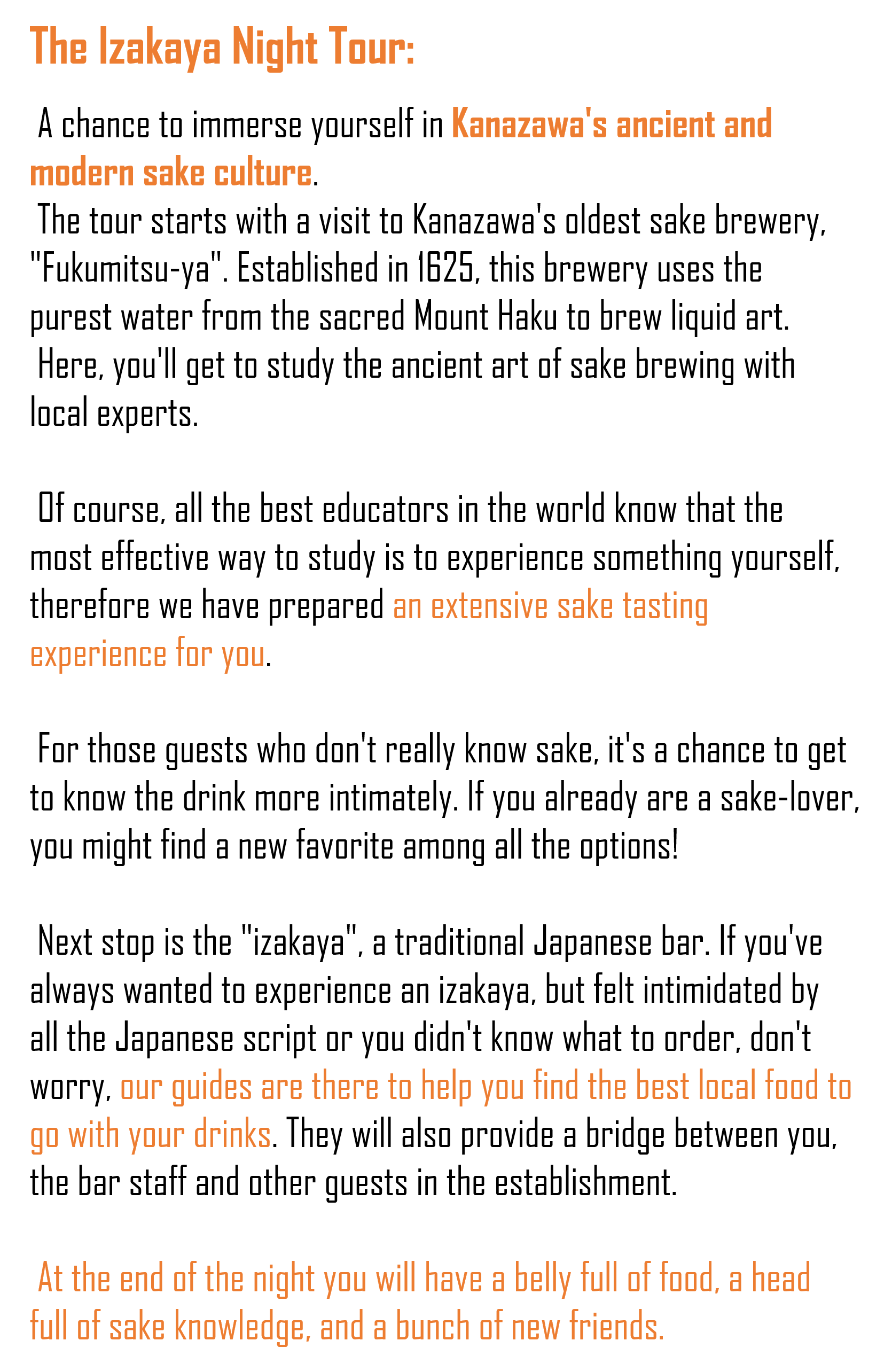 より深く日本酒を知り,金沢流に楽しんでみませんか!

はじめに市内で最も古い酒蔵"福光屋"にてお酒の勉強・テイスティングを行います.
福光屋は1625年の創業以来,白山から流れる百年水とよばれる仕込み水にこだわって日本酒を作ってきた酒蔵です.
おいしい日本酒を知ることで,今まで日本酒が好きだった人はもちろん,あまり日本酒を飲まなかった人もきっと好きになれます!

次に行くのは居酒屋です.
金沢でしか食べられない物ってなんでしょう?
どんな食べ物がお酒とあうんでしょうか?
ガイドは地元の人やお店の人との会話もお手伝いをしますので,"金沢に住んでいる"かのような体験をぜひお楽しみください!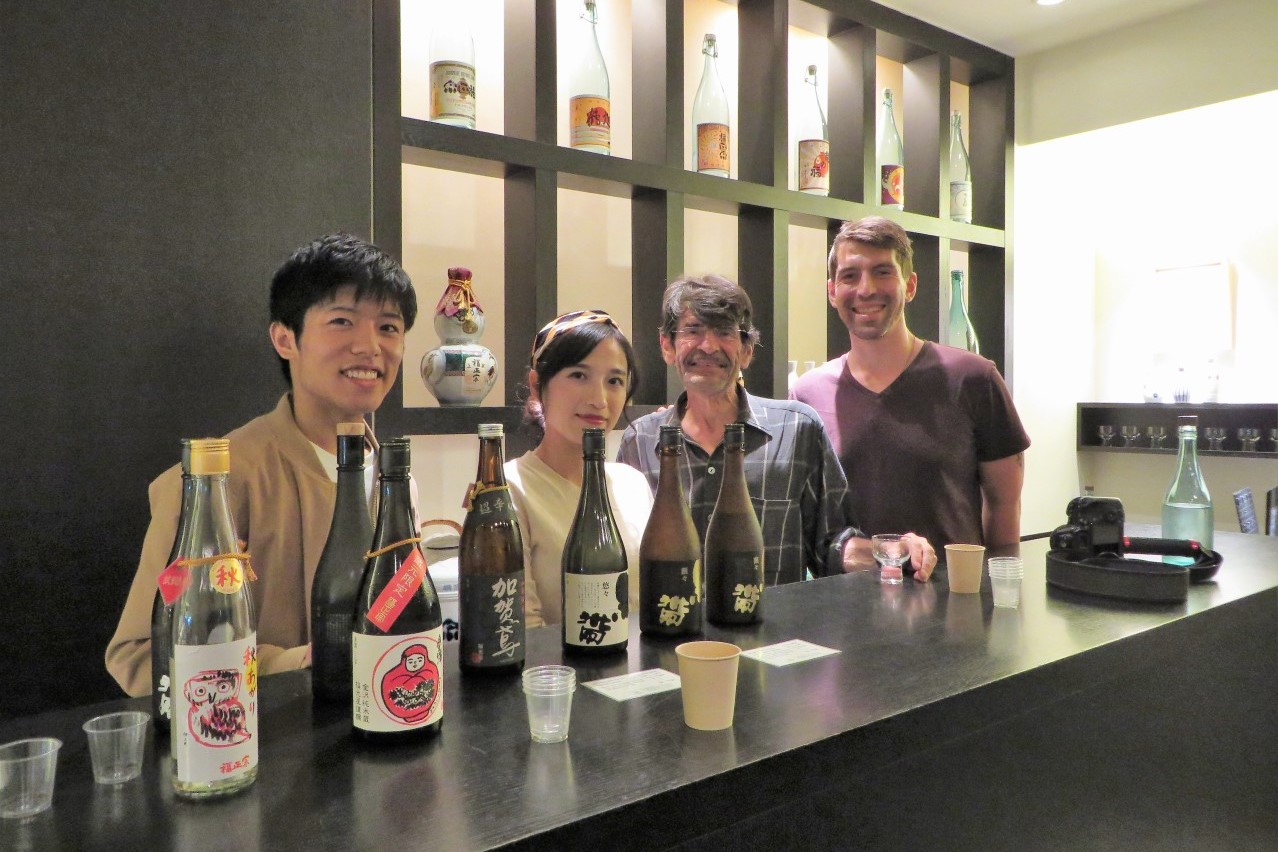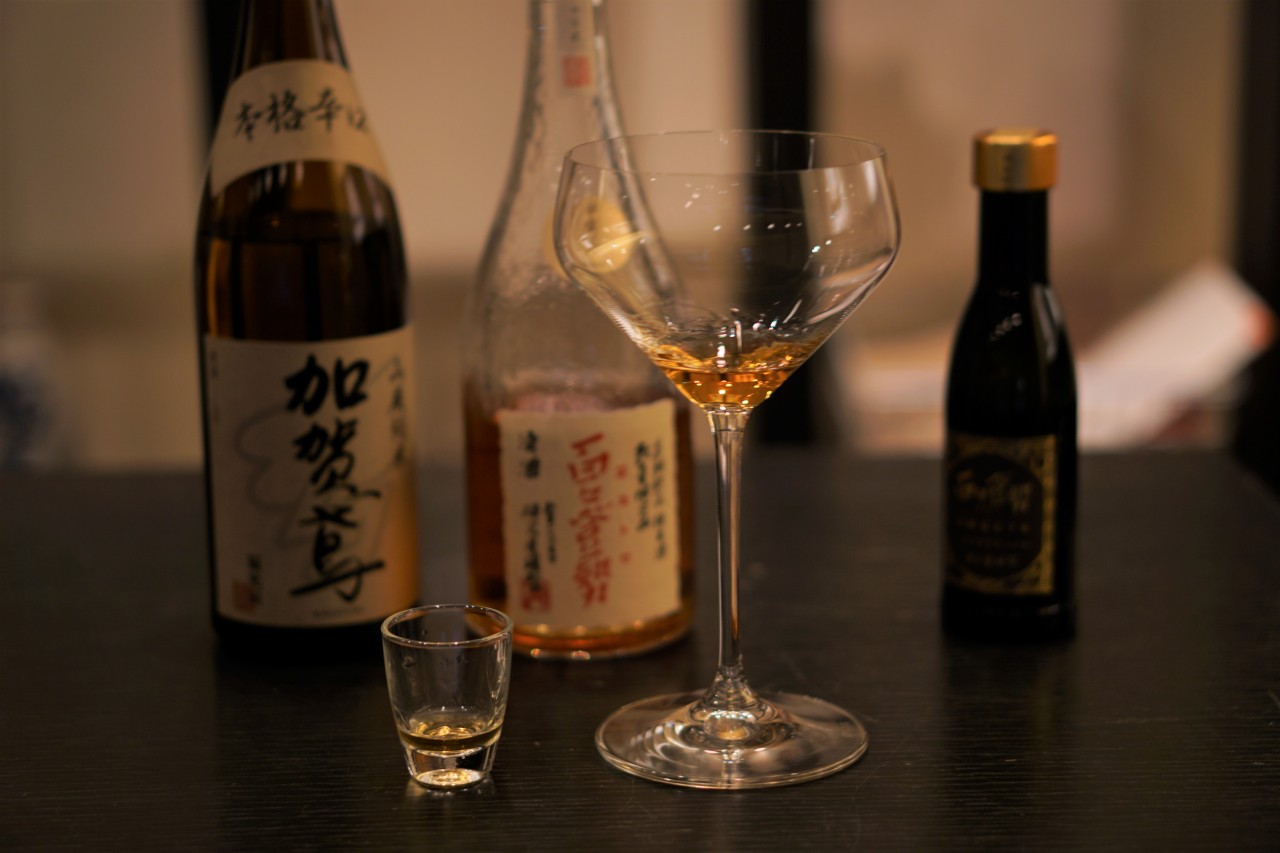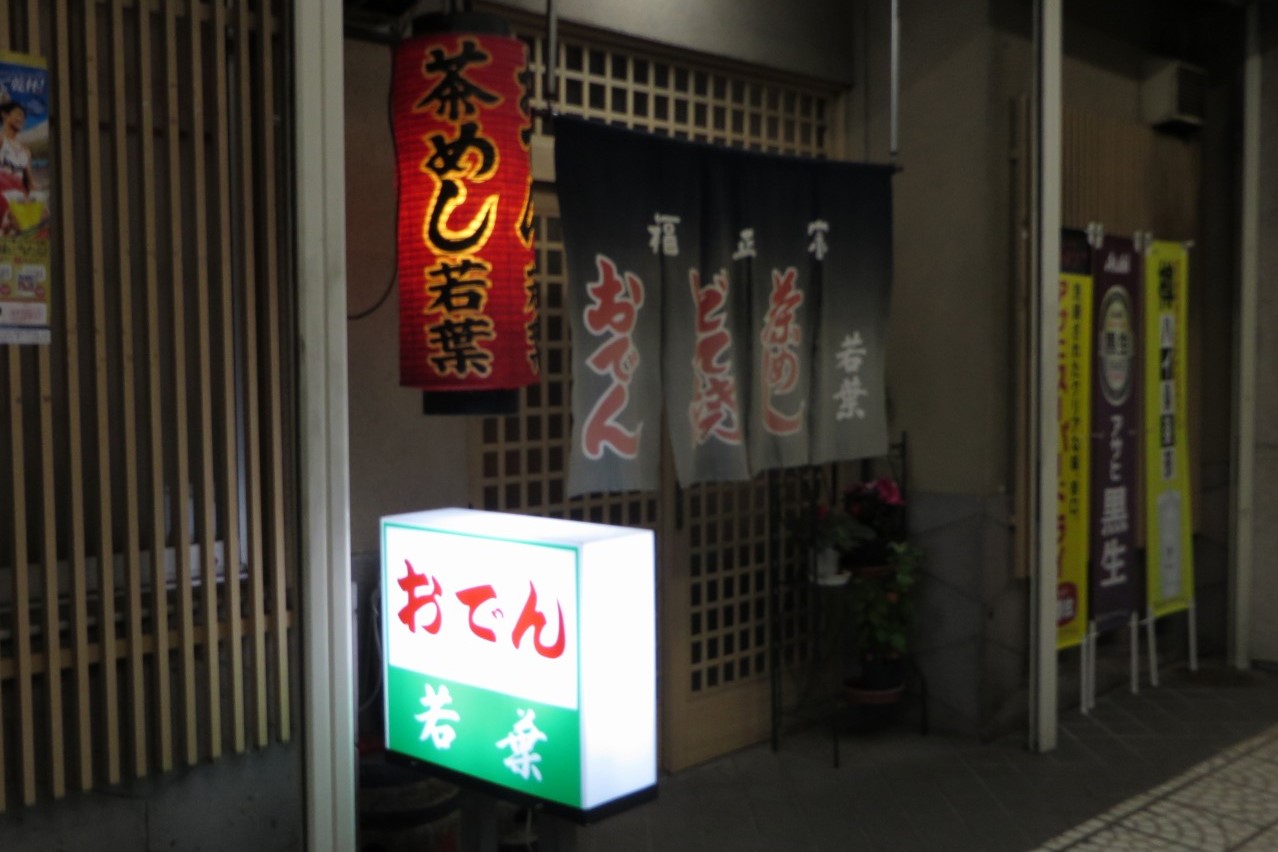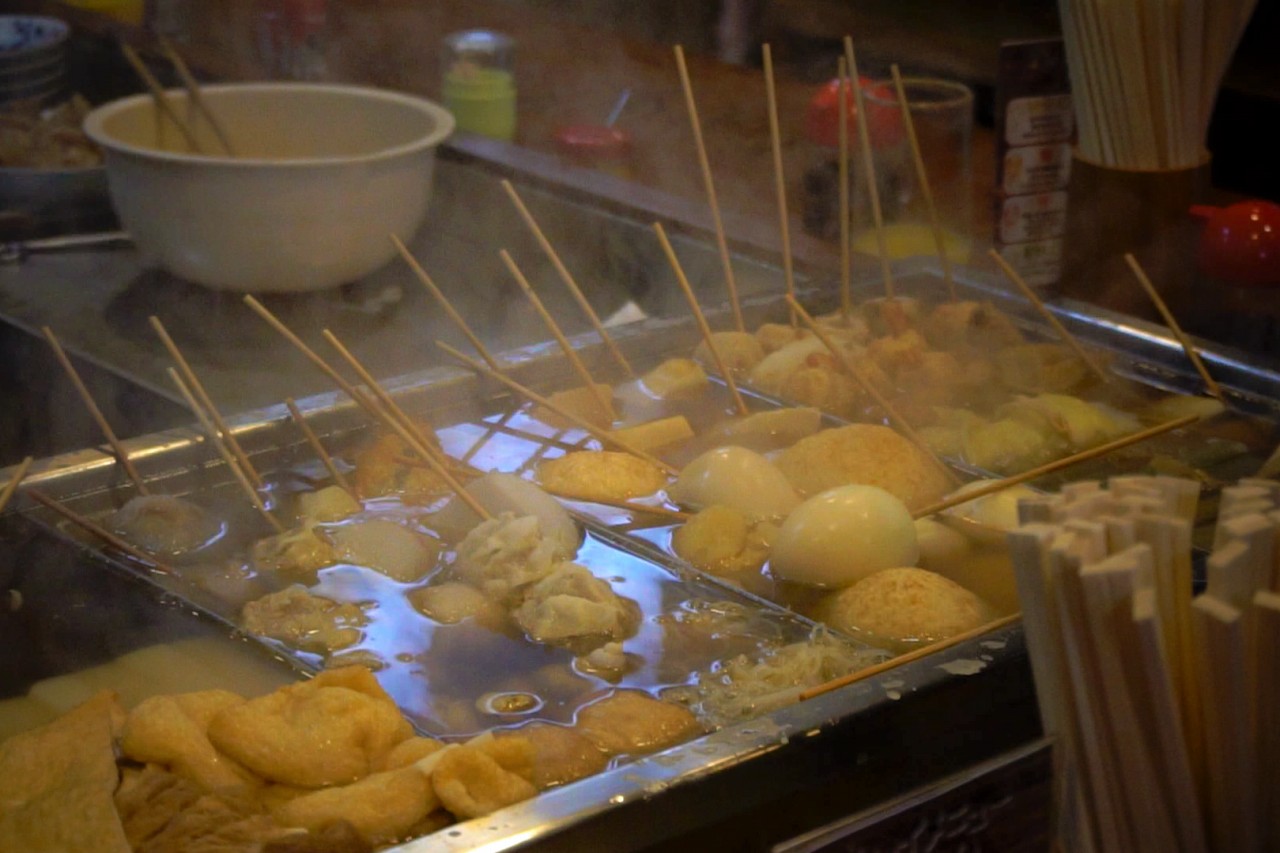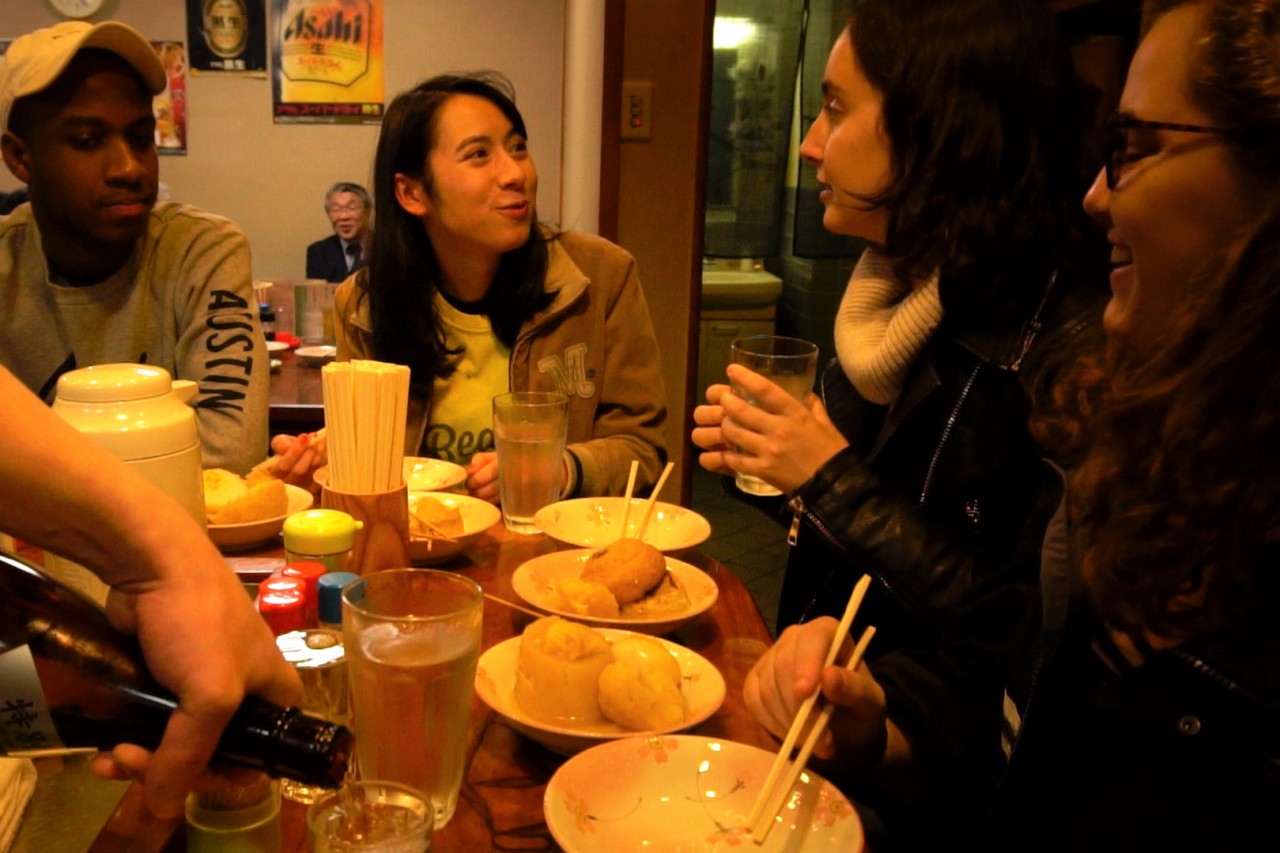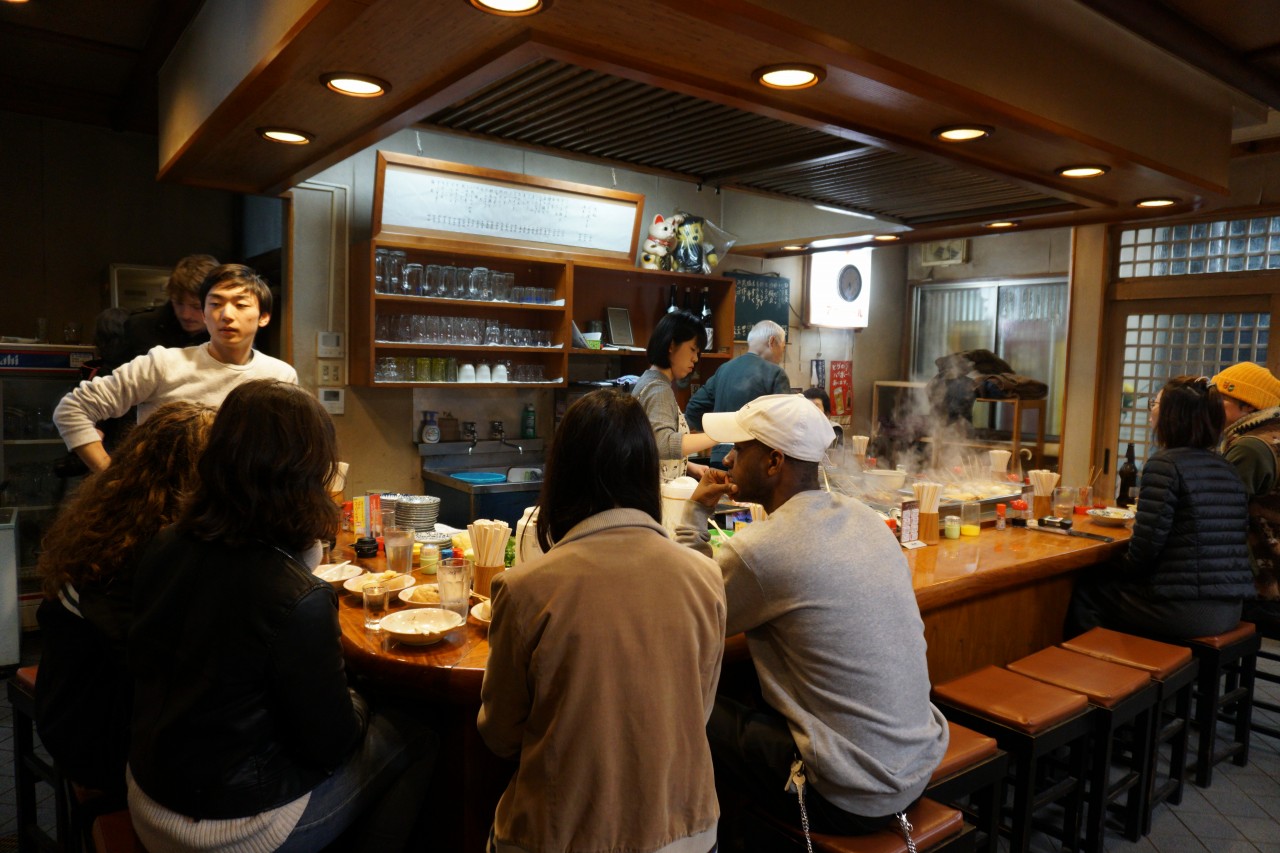 TOUR INFORMATION
16:40 Meeting place: under the big torii gate at KANAZAWA station

17:00 Fukumitsuya sake brewery

18:00 Local Izakaya restaurant

19:40 Korinbo or KANAZAWA station
1. Introduction at KANAZAWA station
2. Visiting Fukumitsuya sake brewery
3. Watching a video about sake and brewery
4. Tasting sake
5. Dinner
PRICE

8000/person Yen/2 or more person


*Solo customer is also welcomed. However, the price is 11500 yen per.

START

16:40 Meeting place: under the big torii gate at KANAZAWA station

DURATION

3 hours (Approx.)

GROUP SIZE

1 to 10

INCLUSIONS

English guide, Sake tasting, Dinner, All entrance fee

EXCLUSIONS

transportation fees (Taxi approx. 3000JPY)

NOTE

Please refrain from driving cars, bikes and bicycles after tasting sake.

CANCELLATION

There will be a fee, if you cancel on the day.